The RTT Collaborative cannot accomplish its mission without the support of a variety of partners and affiliated organizations listed below.
Financial Sponsors
Gold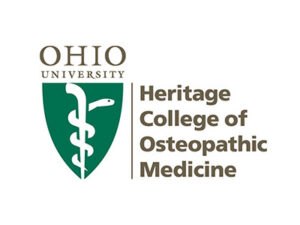 Ohio University Heritage College of Osteopathic Medicine – Athens, OH
Silver
Bronze
Cahaba Medical Care Foundation – Cahaba Family Medicine Residency – Centreville, AL
Colorado Institute of Family Medicine Residencies – Denver, CO
Wayne County Hospital Obstetric Mercy RESST Program – Corydon, IA
Swift River Family Medicine – Rumford, ME
Family Medicine Residency of Western Montana – Kalispell, MT
East Carolina University – Greenville, NC
University of North Dakota – Hettinger and Williston, ND
Hidalgo Medical Services Family Medicine Residency Program – Silver City, NM
The University of Oklahoma Rural Residency Program – Bartlesville, OK
Providence Oregon Family Medicine Hood River Rural Training Program – Hood River, OR
Oregon Health and Science University – Cascades East Family Medicine Residency – Klamath Falls, OR
St. Luke's University Health Network – Tamaqua, PA
Seneca Lakes Family Medicine Residency Program – (closed) Seneca, SC
UNTHSC TCOM Rural medical Education Program – Ft. Worth, TX
Wisconsin Rural Physician Residency Assistance Program – Madison, WI
---
Affiliated Organizations
These other organizations are affiliated through Board representation, grant partnerships (e.g. Rural PREP and RRPD-TAC), collaborative projects, and other means!
3RNet, through Board representation by Mike Shimmens, Executive Director
The GME Initiative (Collaboration regarding GME reform)
Robert Graham Center, through Board representation by Dr. Andrew Bazemore, Executive Director
Medical College of Wisconsin – Central Wisconsin Campus, through Board representation by Dr. Lisa Dodson, Campus Dean
National Rural Health Association (Rural Medical Educators)
Rural Health Information hub (Communications)
University of Colorado School of Medicine, through Board representation by Dr. Dan Burke
University of North Carolina and the Rural Residency Planning and Development Technical Assistance Center, with Dr. Longenecker serving as a senior advisor and through collaborative development of a toolbox of resources.
UW School of Medicine, through Board representation by Dr. Jay Erickson, Assistant Dean for Regional Affairs and Montana WWAMI Clinical Coordinator
WWAMI Rural Health Research Center through Rural PREP, and advisory board representation by Dr. Longenecker and Dr. Schmitz